Telephone 020 3813 2890 for a free no obligation chat about your regulatory requirements with one of our compliance consultants.
© Compound Growth Limited 2012 - 2020 | Terms of Use Privacy Policy
Registered in England and Wales as limited company number 07626537 - Registered Office 120 Pall Mall, London, SW1Y 5EA

We use cookies, if you consent to this use, please continue to browse our site.


Here to help with Regulation and Compliance

FCA Application Support: Getting Authorised
Compound Growth helps its clients to apply for FCA authorisation. If your firm is seeking to apply for Part IV Permission with the FCA, then get in touch with our helpful and friendly compliance team to discuss your requirements.
We can help determine the scope of permission you need to apply for, dependent upon the type of business that you want to do, as well as help prepare and review the following:
Detailed Business Plan including setting out the planned activities, budget and resources as well as related risks

Determine your minimum regulatory capital & financial requirements

Determine the necessary systems and controls to support the firm's proposed activities and to ensure compliance with the relevant FCA rules

Determine who will fall under the Approved Persons regime and assist with application for approvals
We will work closely with you to ensure that your application has the best chance of success and will assist in liasing with the FCA during the review process once your application has been assigned an FCA Case Officer.

Getting Authorised: FCA Application Assistance

Contact Us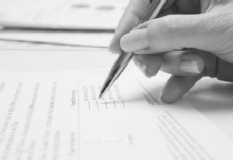 You may also be interest in: